This Independence Day will once again see thousands of Arkansans turning out for celebratory events around the state, and in Arkansas that means fireworks! Farm Bureau Insurance in Arkansas wishes you and your family a happy and safe Fourth of July as we all celebrate together again! We include a list below highlighting the fireworks shows that are among the biggest and best in the state.
Central Arkansas
Little Rock: Pops on the River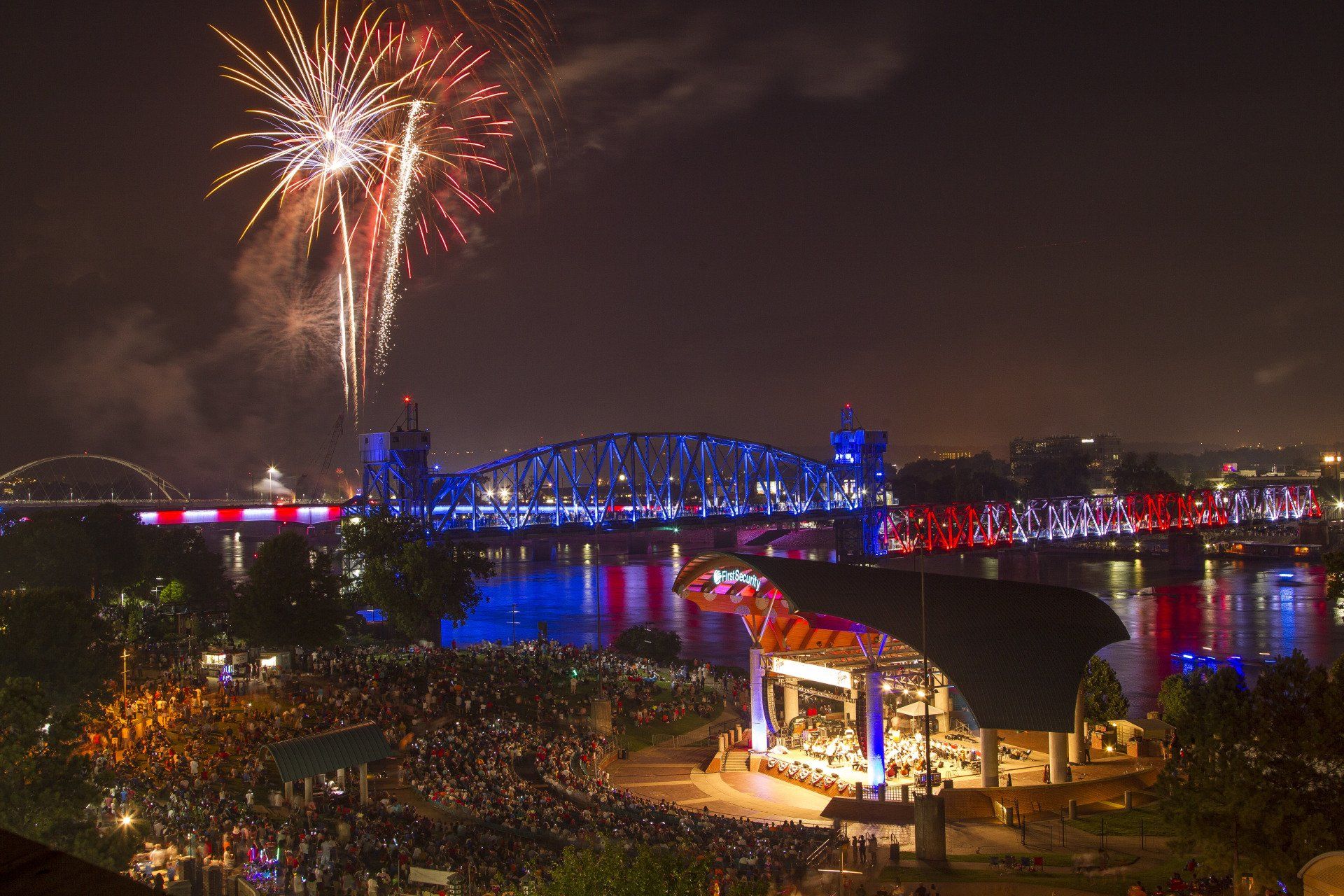 Be a part of Arkansas's biggest Fourth of July event! The 37th Pops on the River will include live music by local bands, along with the Arkansas Symphony Orchestra. Fireworks will begin at 9:30 PM and are shot off the Main Street Bridge.
Hot Springs: Independence Day Fireworks
The fireworks will be synced with music on radio station 97.5 FM US97 Country. The fireworks will be shot from the middle of Lake Hamilton from barges on the east side of Highway 7 at the first bridge opposite the DoubleTree Hot Springs. In case of rain, the fireworks will be rescheduled for Monday, July 5.
July 4, sundown
Lake Hamilton, Highway 7 South Bridge
Admission is free
Garfield: Ventris Trail's End Resort Fireworks Display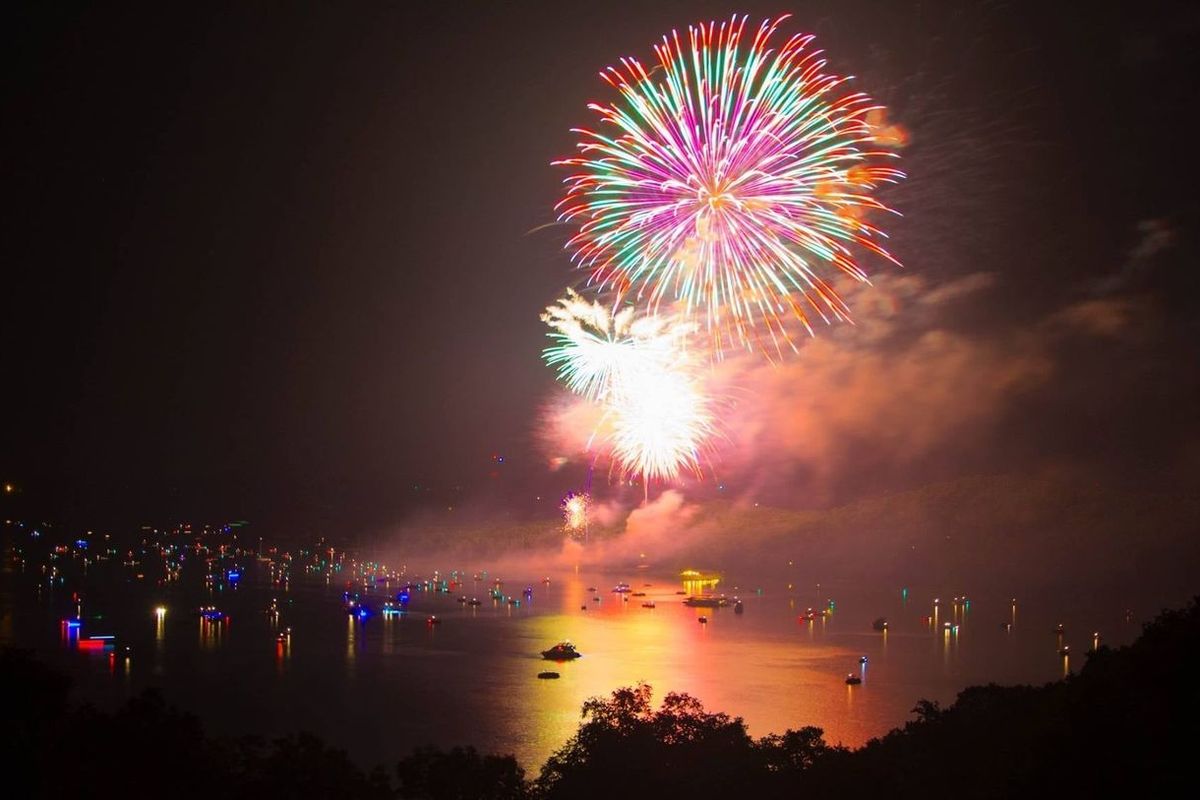 This annual event is one of the largest fireworks displays in northwest Arkansas and was once selected as "The Best Place to Celebrate the Fourth of July" in the state by Reader's Digest. The show is to be seen by boat only as it is projected toward the lake and reflected on the water. Look for the banners just south of Arkansas mile marker 8 on Beaver Lake.
July 3, call to check time (479-359-3912 or 479-359-3497)
9484 Simrell Drive
Admission is free
Heber Springs: Freedom Fest on the Lake
This two-day Fourth of July celebration will include food trucks, trap shooting, a cardboard boat contest, and musical concerts. The Fireworks Extravaganza will begin at 9:30 PM July 3 over Greers Ferry Lake.
July 2, 9:00 AM-9:00 PM
July 3, 10:00 AM-10:00 PM
Sandy Beach on Greers Ferry Lake
Admission is free
Greenwood: Greenwood Freedom Fest
Greenwood's 43rd Freedom Fest will include a 5K run, musical performances, arts and crafts, games, and more. It'll all close out with one of the River Valley's largest fireworks displays.
July 3, 9:00 AM-dark
Greenwood Square
Admission is free
We Insure Arkansas
Farm Bureau Insurance provides insurance coverage to every corner of Arkansas. To learn more about our best-in-industry customer service and affordable rates, please contact one of our local agents.