Between work parties, family get-togethers, social soirees, and the dozens of other events the Holidays can bring, the same old cheese and crackers can feel a little, well….stale. Bring the holly-jolly to your next Holiday event with these mouth-watering appetizer recipes!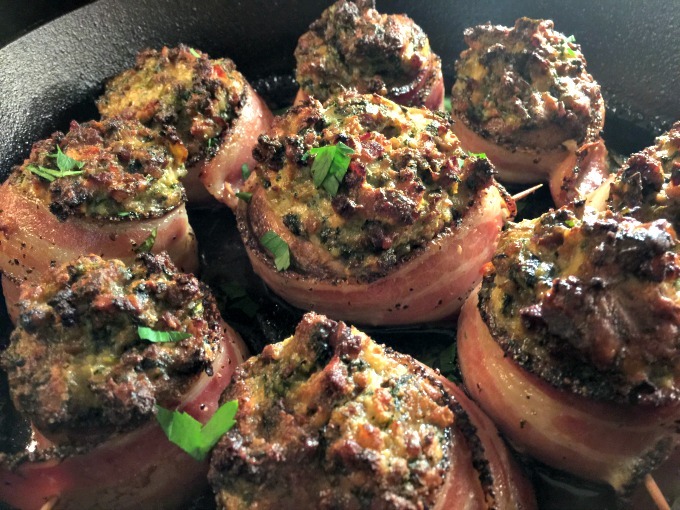 Petite Jean's Sausage, Bacon, and Spinach Stuffed Mushrooms
These yummy, overflowing caps of goodness use Arkansas native Petit Jean bacon and sausage along with plenty of cheese and spinach to create a freezer-friendly, make ahead app perfect for any crowd.
Find the recipe here: SAUSAGE, BACON AND SPINACH STUFFED MUSHROOMS | Petit Jean Meats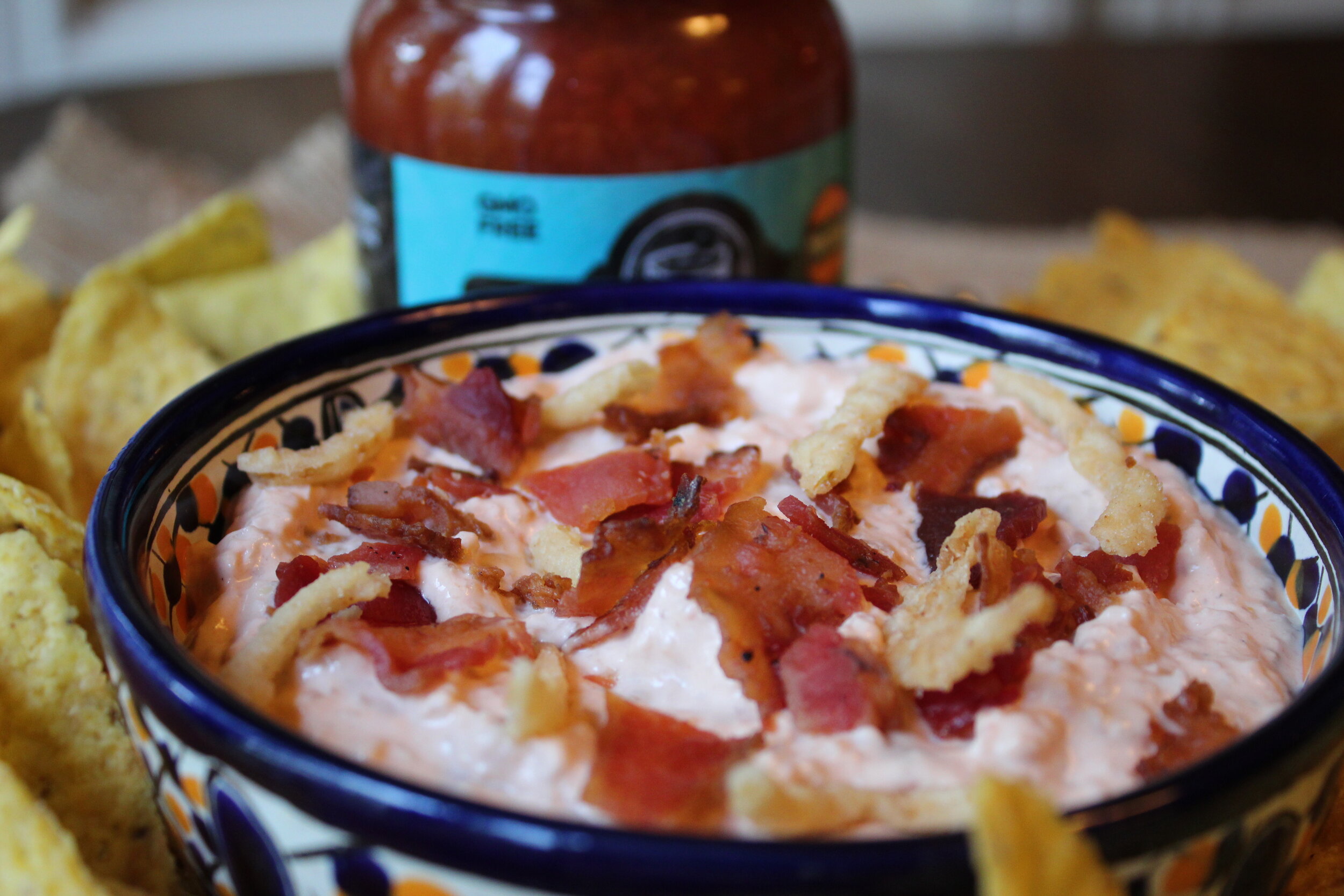 My Brother's Salsa's Smoky Onion Dip
My Brother's Salsa is another Arkansas original, and they have created the ultimate dip using their Roasted Tomato salsa and local onions in a marriage fit for the Holiday table.
Give it a try: Smoky Onion Dip — My Brother's Salsa (mybrotherssalsa.com)
War Eagle Mill's Ozark Deviled Eggs
Deviled eggs–a south classic–get a makeover in this recipe, using War Eagle Mill's Ozark Stout Ale Mustard for an extra kick of flavor. This Ozark mountain treat is sure to get the party started!
Try them out yourself: Ozark Deviled Eggs – War Eagle Mill
Ralston Family Farm's Chocolate and Peanut Butter Trifle
This oh-so-delectable, smooth and creamy trifle makes for a perfect party sweet. Make it in a bowl, serving dish, or in individual containers–whatever fits your event. Bonus–the rice is grown and harvested right here in Arkansas.
Find the recipe here: Chocolate & Peanut Butter Trifle | Ralston Family Farms
The Savory Pantry's Savory Brie Bites with Spicy Plum Chutney
The Savory Pantry in Hot Springs is the State's authority on food gifts for the Holidays, and they have created tons of recipes highlighting some of their favorite products. These brie bites are as delicious as they are beautiful, and would add a sophisticated feel to any party.
Food Gifts by Mail | Fine Food Gift Baskets & Custom Gift Baskets Online (savorypantry.com)
Pink House Alchemy's Pumpkin Spice White Chocolate Popcorn
This "poppable" appetizer delivers as much on full pumpkin flavor as it does on the fun of eating it! Pink House Alchemy, mostly known for their drink syrups, mix it up with this sweet and salty treat by using their Pumpkin Butternut Spice syrup in an unexpected way that is sure to delight your guests.
Try it here: Pumpkin Spice White Chocolate Popcorn — pink House alchemy